FICCI has been active for over a decade in the education (higher, vocational and school) space and has been the first mover from the private sector in suggesting research based policy reforms to the government. Apart from doing extensive research in education, it also works towards mobilizing consensus amongst stakeholders for advocacy of policy and regulatory issues, dissemination of good practices and quality adhering mechanisms and suggesting solutions for streamlining implementation issues.
The presence and growth of private un-aided K-12 schools is quite widespread across both urban and rural areas and they are playing a key role in nation building by shaping future generations and creating future leaders. Recognizing the significance and importance of the sector, FICCI School Education Committee has been active since three years and was recently reconstituted into FICCI ARISE (Alliance for Re-Imagining School Education). The primary focus of the alliance is policy advocacy, defining norms for standards and transparency, advocating 21st century readiness and facilitating Capacity Building.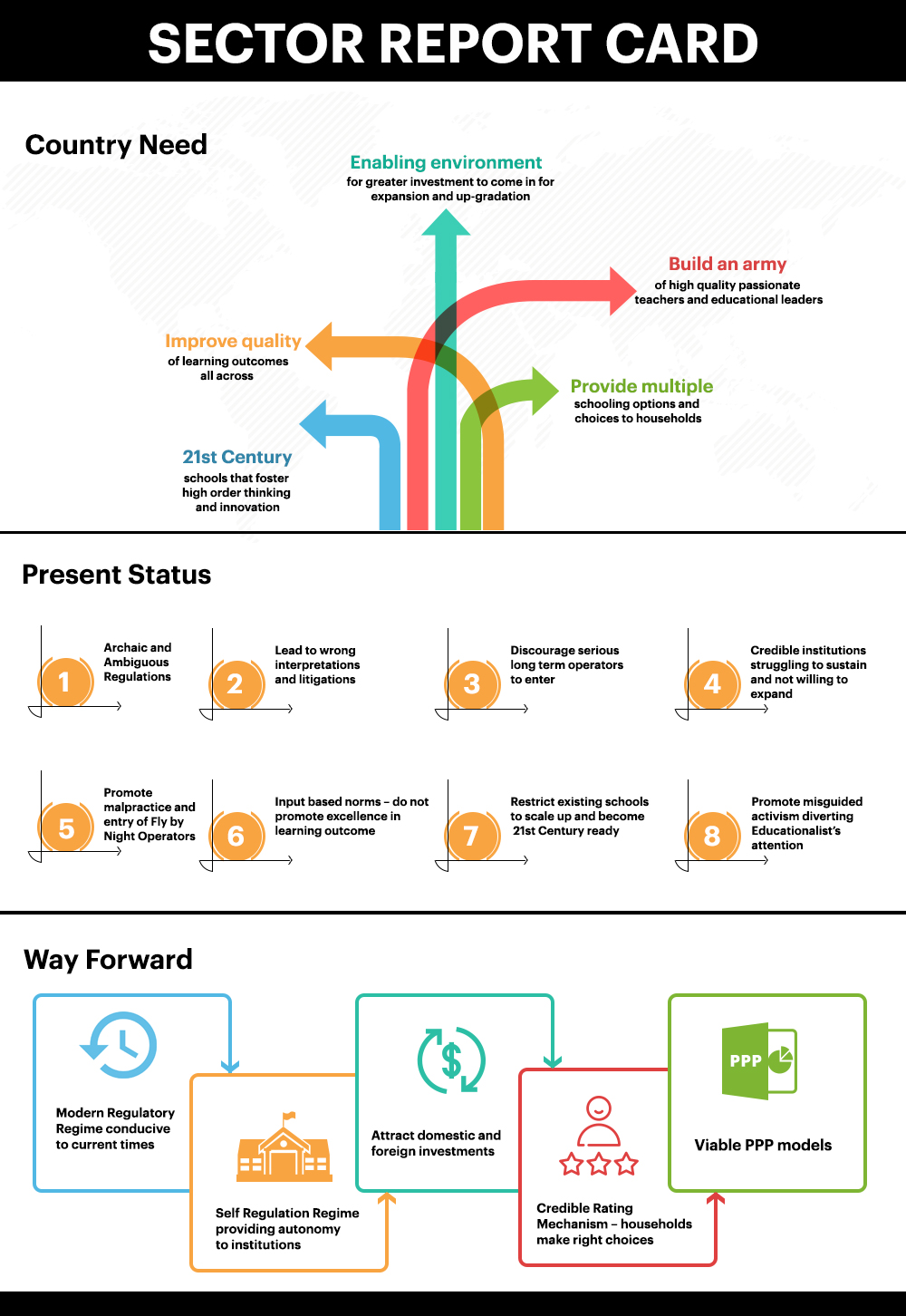 There are several associations and forums of private schools that are active in the country. FICCI ARISE endeavors to support and strengthen these efforts in order to unify the sectors' voice to create a meaningful impact on regulators at state and central level.