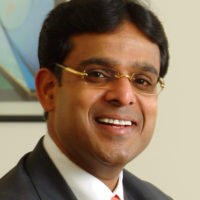 Prabhat Jain (Governing Body Member)
Prabhat has been instrumental in pioneering launch of new age pedagogy and modern
international school curriculum in India by co-founding chain of K-12 schools and Play
Schools under the brand 'Pathways World Schools' and 'Pathways Early Years'. Affiliated
to International Baccalaureate (IB), Geneva and Cambridge International Examinations,
UK, Pathways Schools enjoy top national rankings in their category. Student and teacher
community at Pathways represents over 45 nationalities.