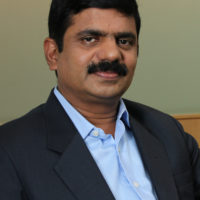 Naga Prasad Tummala (Governing Body Member)
Naga Prasad is the Chairman & Co-founder of the People Combine Group
previously known as Vikas Educational Institutions. The group started Oakridge International School, Andhra Pradesh's first IB world school inHyderabad in 2001.
At present Oakridge International School has 2 campuses in Hyderabad and one each in
Bengaluru, Mohali and Visakhapatnam.
The group started another chain of schools called Westberry in 2010. In 2011 the group started a playschool chain called Oi.
In 2009 Times of India recognized Mr. Naga Prasad and his partner as the"Game Changers" of AP.In 2010 India Today awarded the partners with the title "Business Wizards" of AP.