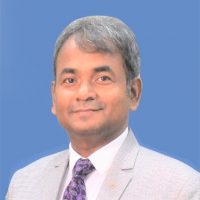 Dr Rajesh Pankaj, Director, FICCI
Dr Rajesh Pankaj has a demonstrated history of working in the education sector with a focus on policy advocacy, research, strategic partnerships and internationalization. Since 2007, he has been working on various key initiatives in making FICCI a leader in the education space. He is currently the Director and Head of Higher Education, School Education ( FICCI ARISE), Skill Development and Edtech sectors at FICCI.
He has been actively interfacing with senior most leadership in the government, regulatory bodies, industry, academic institutions and global development agencies and working on various policies, studies, programs and projects.
Rajesh is a Social Anthropologist by training and has earned his doctorate from University of Delhi in 2007. Prior to joining FICCI in 2007, he worked as a Consultant with Indian Market Research Bureau (IMRB) International.