Opinion | NEP appears to be a genuine, reformative step in right direction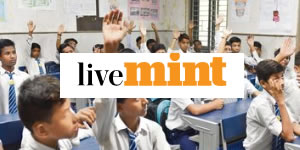 Education Policy
It has been 33 years since the last National Education Policy (NEP) was released in 1986. The world around us has evolved and re-evolved during this period. So has the context and relevance of education at all levels. The draft NEP 2019 appears to be a genuine reformative step in the right direction and conveys a sharp bias for action. Policy proposals such as providing greater room for student choice, shifting curricular focus from content to skills and essential learning, enhancing emphasis on foundational numeracy and literacy, building on learning outcomes and experiential learning, recognizing the relevance of liberal arts education at the senior level, providing flexibility in the examination system, and introducing a semester system at the senior level are indeed welcome. Long-awaited reforms in teacher education and a clear emphasis on their ongoing professional development are truly laudable.
The success of any policy is contingent on its implementation. There are countless examples of progressive policies being misinterpreted and distorted at the ground level resulting in an excess of litigation in all realms of education. The fundamental reason for this is a lack of clarity in distinguishing between the government's role in education as being that of a "policymaker", "regulator", "funder" or "operator". While there is a rightful attempt in the draft NEP to clear the regulatory maze created by several overlapping bodies, more is required.
As against any major country across the world where the percentage of students attending unaided independent schools barely reaches the double digit, about 40% of Indian children attend unaided independent schools. There is a consistent ongoing shift of students from government schools to independent schools. While the number and spread of independent schools has grown multifold, regulations that were originally framed to govern government schools continue to regulate independent schools too. This creates confusion at the ground level that also leads to litigation. The proposal in the draft NEP 2019 of having similarly constituted school management committees in both government-aided and independent schools is likely to lead to another such misadventure. It is high time we created a separate set of regulations for independently funded schools.
Preparing today's students for industry 4.0 requires near transformation of existing public and private schools. Significant investments are needed for setting up thousands of new age and innovative schools that shall become models of change. According to World Bank estimates, while 20% of the world's population lives in India, we only account for about 5% of the total global spend on education. A study by Asian Venture Philanthropy Network says that our spend needs to more than triple annually to reach SDG4 by 2030. While the education budget needs to increase, there also has to be an urgent and unwavering thrust on incentivizing private investment in education.
To realize the prime minister's vision of creating a 'New India', bold reforms are needed. Unclear policies and over-regulation often lead to malpractice, corruption and litigation. Besides formulating a progressive policy, it is time we open up the sector. Policymakers often confuse opening up the sector with deregulating it. Independent schools need regulation, on some things like safety, the same as public schools and on others entirely different. It is about being rational in acknowledging the realities and demands of the current context and then formulating progressive and transparent regulations that ensure autonomy to these institutions to deliver the promise of transformative education.
Manit Jain is co-chair of Ficci's school committee and co-founder of Heritage School, Delhi.