LEARNIT DAY 2: Interacting with FICCI Arise, hanging out at Google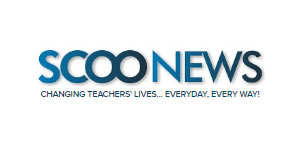 A rainy morning called for a cup of hot chocolate. Walking towards the venue and looking at the Westminster Abbey, it seemed like a good start to Day 2 of Learnit. The Indian delegation reached the venue on time after an early morning walk around the city. Honest confession: I couldn't motivate myself to get up early. Yes, the youngest one in the delegation couldn't wake up early.
It seemed like I was back to school as we walked towards our "classes". It was a special day as there were two speakers from the Indian delegation; the first session 'Investing in Early Childhood Education' had the esteemed Dr. Swati Popat Vats, President, Podar Education Network & Early Childhood Education along with Milla Kokko, CEO & Co-Founder, Hei Schools and Jen Lexmond, CEO, Easy Peasy, as speakers.
It was warm and motivating to see the support and presence of the entire delegation in the room brought together by FICCI Arise. The enlightening session focused on teacher training while stressing on the need to focus on the environment in terms of architecture, interior design, and the learning environment, which should be based on the current reality. Personally, I admired how the speakers spoke of building an international community to share ideas. The panel urged educators to help in improving the quality and the quantity of interactions between parents and kids at the very beginning; even the home environment needs to be kept under check. Further, the speakers pointed out with utmost honesty the lack of education about Early Childhood Education on the part of parents and policymakers. When asked the reason for the lack of investment in the field, Dr. Swati Popat Vats responded, "Now, people are coming to understand the economics of careers that investing in early years actually brings you returns, which are not only in money."
While I was busy clicking photographs, my attention was caught by a session on the 'Global Learning Landscape' where the speakers praised the "incredible progress in edtech in India." Dear Indians, we're being praised internationally for improving the education atmospherics. Be proud this Republic Day, we're doing something good!
Another session where the Indian delegation was seen marching to was 'Raising India's Next Generation of Entrepreneurs', a session by Arunabh Singh, Chairman, Western UP, FICCI Arise and Director, Nehru World School, Ghaziabad as well as the man responsible for bringing together the wonderful delegation of dedicated professionals. Singh narrated the success of his project Startup Superstars. "We (India) have a population of 1.3 billion growing on to become 1.5 billion. Larger populations bring many challenges. We have also been called the world's youngest country, because more than 50% of our population is below 25 years of age. We'll need 12 billion jobs for our future generations which is more than Greece's population. It will call for a tremendous level of competition. So, we came up with a simple solution – each student will have their own business idea for a startup. There will be a networking event for which one full year will be spent in planning by everyone in the school. So you come up with an idea, you then convince your classroom, you set up business, do your reports and eventually file your balance sheet. Concurrently, that's also dynamic teaching that suppresses tradition. While the school funds the business, the parent is also onboard from day one. At the end of the project, only the principal amount is returned to the school, the rest is kept by the student. If they lose the money, they don't have to give the money back. We work like venture capitalist funds who don't expect anything in return. We try to get the students to succeed but here failure was an acceptable outcome as well. Because even if kids fail, learning is a process." Further, he explained to the audience the challenges that come with the project. Closing his presentation, Singh thanked the Indian delegation comprising of educators, policy makers and entrepreneurs, and said "We can and we will make a difference together."
After a refreshing session, I thought it was a must to interact with officials from FICCI Arise, India. Facing the majestic Westminster Abbey, Shobha Mishra Ghosh, Assistant Secretary General, FICCI and I sat over a cup of English tea. She was filled with joy and zeal, pointing out, "Initially, we thought we wouldn't have many people in our delegation. But the offer which Learnit and Google made generated a lot of excitement. It was, particularly, interesting for me because 15 to 20 policymakers were onboard. We learned it was technology in education that attracted them. The government seemed keen at bringing back home the thrust of Digital India. A lot of interest was generated when we spoke to Katy about the spread of education technology across the globe. We should learn from Learnit and recreate something similar with many boards that we have including state boards. And I'm very happy to say that with the CBSE leadership over here, we are finally talking about doing something together in terms of getting the technology companies from within the country. FICCI wanted to bring together the domains of technology and education leading to an enhanced educational experience."
Naga Prasad Tummala, Chairman, FICCI Arise, also told us about his experience at Learnit, "It has been good to witness the technological innovations in education. Learnit has a compact and ready design programme. Platforms such as Learnit and BETT help us to understand what are those technologies that are staying. You get a clear-cut idea of tested products in comparison to vendors' constant proposal to buy certain products."
The delegation brought together by FICCI is commendable for another reason: they invited an interesting group of leaders from all age groups and backgrounds. I got the opportunity to meet one of the youngest leaders in the field, Roshan Gandhi.
Gandhi's journey from London to Lucknow is an inspiration for the youth to give back to society. "I was born and raised in the UK. Post my undergrad from Oxford, I decided to move to Lucknow after consultation with my family. It was a sudden decision but my extended family is in the education sector, running the City Montessori Group of Schools. I really felt that the opportunity to contribute to Indian education and to make an impact in improving and changing Indian education as well was such a great thing to do that I wanted to go and serve in India instead," the 24 year old said. Gandhi was particularly interested in attending sessions on edtech at the Learnit Conference, "It's interesting to see how technology is evolving the role of a teacher as well as driving the learning process. I'd like to extend my gratitude to FICCI for providing this huge learning experience. There has been a lot I'm taking back and look forward to implementing it back in India and to make an impact." Summarising his thoughts, the young leader pointed out the need to maintain a balance between social and emotional well-being in teaching to encourage the development of well-rounded and happy individuals.
The insightful chats were followed by some wonderful sessions. Day 2 of Learnit was dominated by sessions on Early Childhood Education and edtech in schools across the world and we thoroughly enjoyed attending each. However, you could tell many of us seemed tired after the long walks post the conference followed by early mornings.
Not to forget, Day 2 of Learnit was closed by an interesting turn. The Indian delegation visited the Google office in London and learned how simple basic tools and products by Google can be used in schools to improve the quality of education and make it efficient.
My favourite part was meeting Raymond, the doggie at the Google office. With some drinks, snacks and a pink sky, we said goodbye to a delightful day. On our way back to the hotel, I could hear the delegation making plans to do some shopping, have an English breakfast and be touristy for one final day.