Membership details
The success of initiatives at FICCI ARISE manifests itself through ways of increasing number of schools that are coming forward to join the alliance. The alliance activities are gaining momentum as well as awareness in the sector. In order to keep it manageable, effective and impactful, it has been decided to formulate a two-tier membership structure as follows:
National Committee: Membership to be diversified comprising leading credible schools of various genres from various states. The current committee shall be expanded to 80-100 members. Members from the National Committee are eligible to be nominated for FICCI ARISE leadership roles.
Regional Committees: Five Regional Committees have been constituted comprising a group of states in a particular region. We seek to expand membership base to 50-75 leading credible schools of various genres from the region.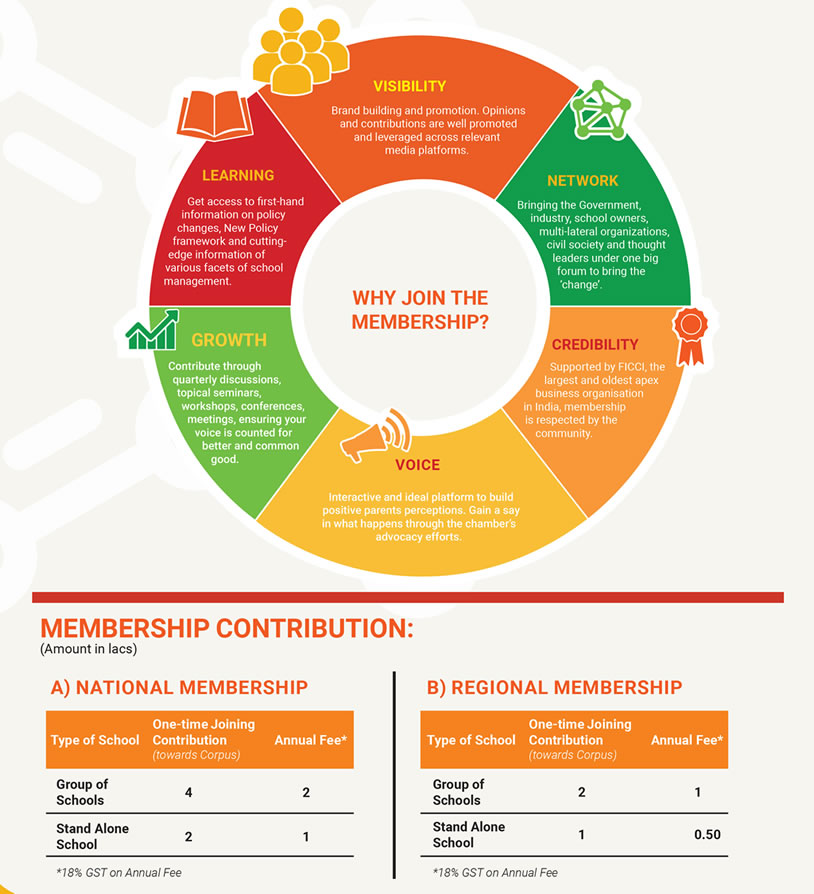 Learn more about FICCI ARISE Register Now
Platform to interact with key Stakeholders within the Indian School Education Space.