Membership details
FICCI Alliance for Re-Imagining School Education (FICCI ARISE) is a collegium of stakeholders who represent different facets of School Education. Members include several high quality and reputed self financed independent schools from across the country, eminent educators, foundations, civil society representatives, think tanks and technical experts. FICCI ARISE promotes a 'Code of Ethics' for all independent schools. All FICCI ARISE member schools follow ethical and transparent practices and maintain utmost levels of governance.
FICCI ARISE seeks to pursue initiatives at both national and state levels to address the challenges and needs of the private schools through advocacy and outreach, influencing policy and contributing to achieving common goals.
Process of becoming a FICCI Arise member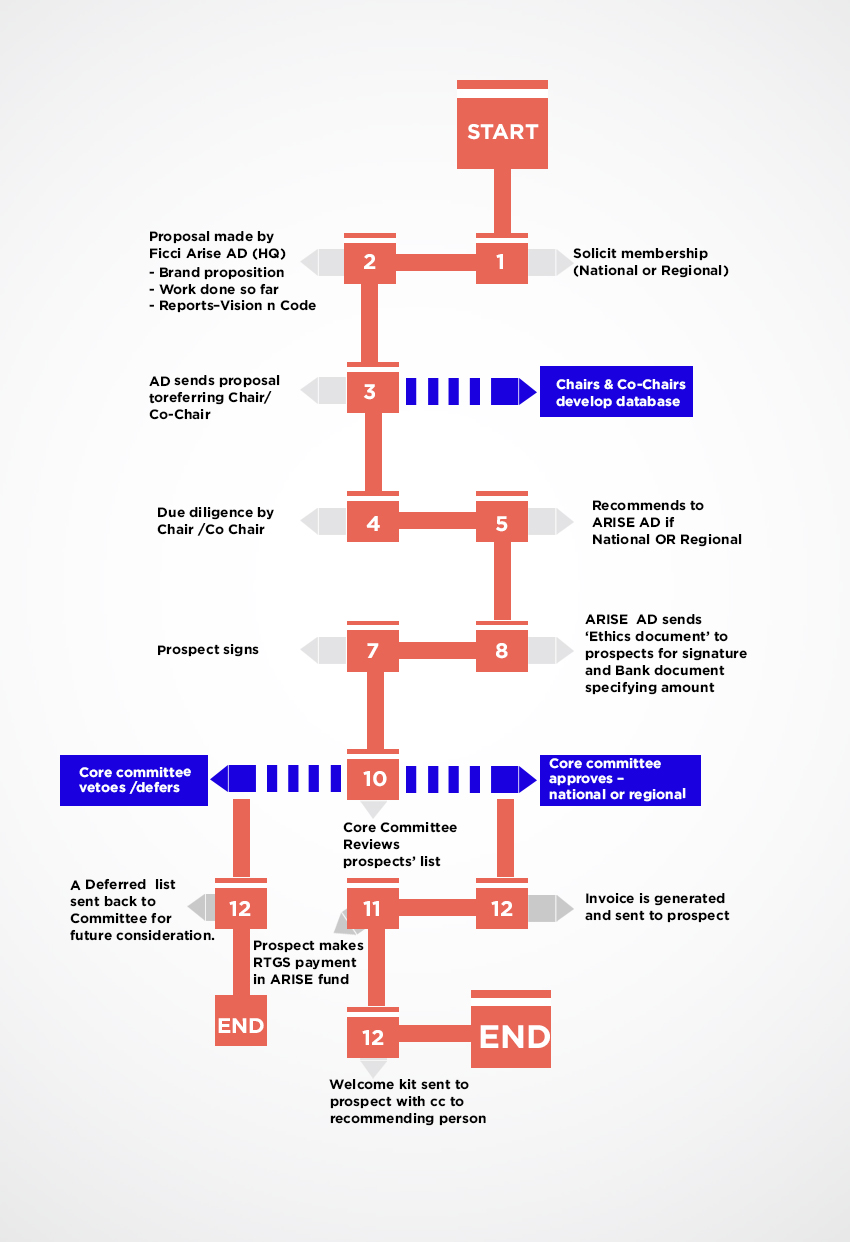 Learn more about FICCI ARISE Register Now
Platform to interact with key Stakeholders within the Indian School Education Space.