FICCI ARISE Views on education in the times of Covid-19 crisis, where India is lagging behind and the National Education Policy.
Manit Jain, co-founder and director of the top-ranked Heritage Group of Schools, has championed the cause of experiential learning by introducing it successfully in the country's mainstream schooling ecosystem. Jain has been associated with Heritage Xperiential Learning School in an advisory capacity on several strategic issues including infrastructure development, talent attraction, curriculum design, teacher capability development, parent engagement, systems, processes and standard operational procedures.
An alumnus of Harvard  University, Jain featured among the 22 Extraordinary Education Innovators (EW April 2015 issue) for transforming schools into activity hubs where students and teachers learn-teach through hands-on experiences and real-life projects.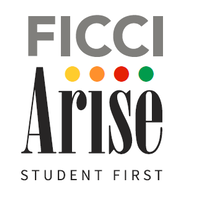 Currently, he serves as the chairman of Federation of Indian Chambers of Commerce and Industry – Alliance for Re-Imagining School Education (FICCI ARISE), a collegium of stakeholders who represent different facets of India's primary-secondary education. Members include representatives of several highly reputed private schools across the country, eminent educators, non-profit foundations, civil society representatives, think tanks and technical experts. In an email interview with EducationWorld, Jain speaks about education in the times of Covid-19 crisis, where India is lagging behind and the National Education Policy.
Excerpts from the interview:
What is the objective of FICCI ARISE?
FICCI has been active for over a decade in the education (higher, vocational and school) space and is the first non-governmental organisation to suggest research based policy reforms to the government. Apart from conducting extensive research in education, it also works towards mobilising consensus among stakeholders for advocacy of policy and regulatory issues, dissemination of good practices and quality adhering mechanisms and suggesting solutions for streamlining implementation issues.
Recognising the significant role of private unaided K-12 schools in shaping India's primary-secondary education, FICCI School Education Committee has been active since three years and was recently reconstituted into FICCI ARISE. The primary focus of the alliance is policy advocacy, defining norms for standards and transparency, advocating 21st century readiness and facilitating capacity building.
Indian still needs to go a long way when it comes to improving the quality of education. Your thoughts?
While the problem of access to formal schools has largely been solved, quality remains a dominant issue. Only 16 percent of class I children in 26 surveyed rural districts can read text at the prescribed level, while almost 40 percent cannot even recognise letters, according to the Annual Status of Education Report (ASER) 2019. Lack of accountability, absence of competition and non-availability of incentives for good performance have resulted in poor learning outcomes. We have deliberately lowered the bar and pushed all institutions into mediocrity. Over-regulation kills creativity as it diverts educators' focus from classroom to mundane administrative compliances and defeats the very objective of 'Minimum Government Maximum Governance.' There is a need to reimagine the current heavily regulated and restrictive system as one that offers an enabling and facilitative policy framework which incentivises and promotes good performers and challenges low performers.
Preparing today's students for Industry 4.0 requires near transformation of existing schools in the government and independent sectors alike. Significant investments are needed for setting up thousands of new age innovative schools that shall become models of change.
Failure to innovate, repeating yesterday's educational programmes and strategies tomorrow, will only further jeopardise education's reputation as a contributor to development efforts. It may also swiftly shift India's 'Demographic Dividend' to a 'Demographic Disaster.'
What are your thoughts on the amendments suggested in the National Education Policy by the Ministry of Education? What other policy and regulatory changes does India need to provide the much needed boost to its education sector?
The world around us has evolved and re-evolved during this time. So have the context and relevance of education at all levels. The education system and practices in our country have unfortunately not been able to keep pace. Against this backdrop the Draft National Education Policy 2019 offers a number of well-reasoned and bold reformative steps in the right direction. It conveys a clear bias for change, disruptive change. This is indeed very heartening and greatly welcome. The draft policy very well addresses most of the critical issues that daunt our current education landscape. Various change and reform proposals if implemented in true 'letter and spirit' by all stakeholders shall undoubtedly transform the overall educational eco-system in the country.
Education in India is very complex as it falls under both centre and state regulation. Most states do not have a defined legislation for self-financed independent schools. Legislations governing government schools mostly cover self-financed independent schools. There have been several pronouncements by the apex court and various high courts on this matter. All this leads to overlaps and ambiguities that promotes inspector raj, misguided activism and litigation. This discourages long-term visionary market forces and players to enter the sector and in turn reduces the supply of quality institutions.
There are several regulatory challenges that are restraining the private sector from delivering higher and more accessible quality, similar to how India's economy was delivering sub-standard services and products before 1991. Post the 1991 liberalisation, most of our sectors have caught up with the world's best, barring a few, such as the private education sector. Transparent structures such as regular body corporates with strictly defined disclosure norms should be allowed for setting up and operating schools as is allowed in the states of Uttar Pradesh and Haryana. This shall promote social entrepreneurship, create competition and raise levels of quality and affordability.
This would also curb generation of black money and help revive several old legacy schools and lead to collection of much needed tax for the government. For India to accelerate the nation building agenda it would be critical to recognise the role and contribution of independent schools in the policy narrative and to replace the present heavily regulated system with a more holistic and balanced regulatory and policy framework with highest standards of governance, transparency and self-regulation for both government and private schools.
India has a large number of children belonging to the economically weaker section (EWS) — how do you think their future can be secured?
Government has an obligation to ensure that every citizen in the country receives a good education either from public or private source. While systems and processes in government schools should ensure accountability for delivery of high quality education, the following could be considered:
Introduce Voucher system for students – Move to DBT model. Compute actual per student governmental spend on school education in a 'wholistic' manner and start funding students instead of schools. Let schools compete for students. This shall raise both quality and affordability. Nation is already reaping benefits of DBT schemes rolled out by the government.
Formulate viable and attractive PPP models – Encourage private sector to deploy capital and resources to upgrade and transform the non-performing schools in government sector. Government's investment in land and basic infrastructure which in such schools has become redundant shall revive and the entire community shall benefit. Shift to Cluster Approach for government schools instead of creating more infrastructure to provide closer school access to households create model schools with outstanding infrastructure, resources and faculty and provide transport access to students coming from nearby areas. Good faculty is in extreme short supply. Instead of spreading resources too wide, consolidate them and create centres of excellence. Deploy best faculty and resources in such model schools. Moreover a larger peer group enhances learning.
Amid the ongoing coronavirus crisis, there's been a lot of disruptions as we understand some schools couldn't complete their curriculum, most schools couldn't finish conducting the final examinations and the system is also not prepared to go fully online. Do you think the scenario can be changed and can our education system be equipped to deal with a similar situation in the near future?
This crisis exposes the many inequities in our education systems – from the broadband and computers needed for online education and the supportive environments needed to focus on learning to our failure to attract talented teachers to the most challenging classrooms. But as these inequities are amplified in this time of crisis, this moment also holds the possibility of shaking up the inequitable status quo when things return to "normal". It is the nature of our collective and systemic responses to the disruptions that will determine how we are affected by them. Our behaviour changes the system, and only mindful behaviour can avoid a breakdown of our education systems.
The current COVID situation is seeing students studying from home. The school is making the best of the situation. Classes are presently running using applications like Zoom. It permits the essentials of classroom learning to be communicated to the student, however it does come with the cost of losing out on the dynamics of human interaction in some measure.
Where school closures are needed in the short term, we can mitigate their impact for learners, families and educators, particularly for those in the most marginalised groups, who don't have access to digital learning resources or lack the resilience and engagement to learn on their own. We can collaborate internationally to mutualise open online educational resources and digital learning platforms, and encourage technology companies to join this effort. We can rapidly enhance digital learning opportunities for teachers and encourage teacher collaboration beyond borders. And we can use the momentum to align curricula and learning environments with the needs of the 21st century. Much of this is already happening.