FICCI ARISE Ramps Up its Efforts to Promote Quality Education in India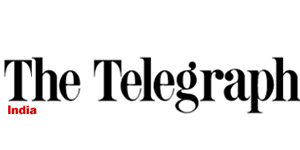 FICCI Alliance for Re-Imagining School Education (FICCI ARISE), a collegium of members representing various facets of the education ecosystem comprising of reputed independent schools, eminent educators, foundations, think tanks, technical experts, and the civil society, has announced the launch of its website http://ficciarise.org/ to promote the cause of quality education in India.
The interactive website allows individuals and educational bodies to be a part of the initiative which focuses on policy advocacy, defining norms for standards and transparency, advocating 21st century readiness and facilitating capacity building. It also features exhaustive reports such as FICCIARISE-EY Discussion paper on Vision for School Education 3.0 which focuses on the need to accept the "holistic" nature of knowledge and reimagining our educational assessment systems to ones that do not merely evaluate the skills of storing and retrieving, but also the ability to use tools of critical thinking and rational inquiry. Similarly, the website covers other topical issues in education such as Investment in Learning, FICCI-EY Report on Private Sector's contribution to K-12 education in India, Public Private Partnerships in School Education and so on.
Prabhat Jain, Chairman, FICCI ARISE said, " Our aim is to better the quality of education and learning outcomes across private schools in the country to ensure that no child is left behind. I believe the website will help us with our aim to position 'Brand India' on the world education map and facilitate deliberations on macro policy issues. We urge the people to support us in this cause and be a part of FICCI ARISE to help us create pathways for new paradigms and models of education that focus on creating independent, free thinking, lifelong learners possessing 21st-century skills to support a vibrant democracy."
FICCI ARISE had organized its first ever flagship Conference for School Education earlier this year which was supported by the Andhra Pradesh and Haryana State Governments. FICCI ARISE has also partnered with the Haryana Government to jointly launch Project Muskaan that offers a framework for one-to-one adoption of government schools by well performing independent schools including faculty development, infrastructure upgrade, and funding mechanisms. In consultation with leading law firm Shardul Amarchand Mangaldas, FICCI ARISE has also proposed a Model School Education Code for self-financed independent schools on the principles of self-regulation, transparency, good governance and autonomy, which offers a balanced and practical framework for fee control and enables regulation of schools that do not follow ethical practices.
About FICCI ARISE
FICCI Alliance for Re-Imagining School Education (FICCI ARISE) is a collegium of members representing various facets of the education ecosystem who have come together to promote the need for quality education for all and the role independent schools can play in achieving this. The primary focus of the Alliance is defining norms for standards and transparency, augmenting quality for 21st-century readiness, policy advocacy and facilitating capacity building and access. The Alliance advocates for a progressive policy environment that bring together public and independent schools to achieve Universal Quality Education in India. FICCI ARISE has a national footprint through its National Committee and five Regional Committees. For more details, please visit: www.ficciarise.org