FICCI ARISE Mounted High-Powered Delegation Of Top Educationists And Policy Makers To London For BETT And Learnit.World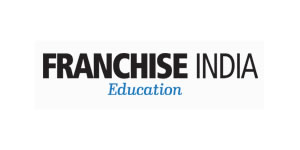 FICCI Alliance for Re-Imagining School Education (FICCI ARISE) has mounted an 87-member high-powered delegation of top educationists and policy makers to London, the UK, from January 22 to 26, 2019, to attend two of the leading and most sought-after global platforms, named BETT and Learnit.world.
This visit has provided the delegates from India tremendous exposure to the latest educational technologies that exist in the space of education, also offering an excellent opportunity to connect with the global education community. The aim of this visit was to provide the delegates an opportunity to work towards improving and enhancing the quality of education being delivered in the classrooms; reimagining new paradigms that would create pathways for school education that focus on creating capabilities powered by inclusivity, inquiry and innovation.
Dr Vinod R Rao, Secretary (Primary & Secondary Education), Government of Gujarat, said, "In India, we have done excellent work in ensuring access to schooling, even to the remote rural pockets of the country. The bigger challenge today is to ensure learning, and this can be made possible only by intelligent use of technology. I am looking forward to joining the FICCI ARISE -led delegation to London for witnessing latest educational technology innovations that can act as facilitators towards improving learning outcomes across all schools."
Through this endeavour, FICCI ARISE aims to provide global exposure and a platform for its indigenous ed-tech companies, giving them an opportunity to reach out to the international market space.
Naga Prasad Tummala, Chairman, FICCI ARISE & Chairman, People Combine Initiatives, stated, "Learners of today are vastly different from those born in the 20th century. Today's learners are multi-taskers, inventive and disruptors. Educators, therefore, have to adopt ways of learning tailored to the learners of tomorrow. Through mobilizing this visit to London, we at FICCI ARISE, are acting as a facilitator to improve and enhance the quality of education being delivered in the classrooms in India, by giving the education leaders exposure to latest educational technologies that exist in the space of education."