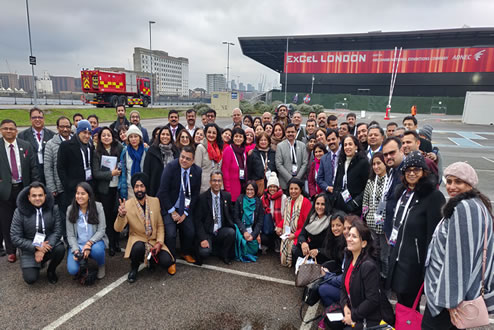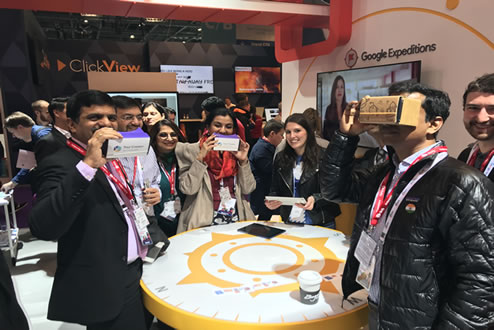 FICCI ARISE delegation of top educationists and policy makers to London, UK (22nd – 26th Jan'19)
FICCI Alliance for Re-Imagining School Education (FICCI ARISE) mounted an 88-member high-powered delegation of top educationists and policy makers to London, UK from January 22 to 26, 2019, to attend two of the leading and most sought-after global platforms – BETT and Learnit.world.
This visit provided the delegates from India tremendous exposure to the latest educational technologies that exist in the space of education, also offering an excellent opportunity to connect with the global education community. The aim of this visit was to provide the delegates an opportunity to work towards improving and enhancing the quality of education being delivered in the classrooms; reimagining new paradigms that would create pathways for school education that focus on creating capabilities powered by inclusivity, inquiry and innovation.
The delegation also constituted selected ed-tech service providers from India, who have joined in as the FICCI ARISE India Delegation Partners. Through this endeavour, FICCI ARISE aimed to provide global exposure and a platform for its indigenous companies (such as Extramarks Education, Edunext Technologies Pvt. Ltd., Popcorn Furniture & Lifestyle Pvt. Ltd., etc.), giving them an opportunity to reach out to the international market space. The delegation was majorly supported by Learnit and Google for Education, who hosted this group in London. Cambridge University Press continued to be one of the key supporters of FICCI ARISE, through their engagement with this delegation.
Some of the eminent dignitaries who joined this delegation were Mr. Antriksh Johri, Director - IT, CBSE; Dr Vinod R Rao, Secretary, (Primary & Secondary Education), Government of Gujarat; Ms. Swaroop Sampat Rawal, Member, Central Advisory Board of Education, MHRD, Government of India; Mr. Francis Joseph, Development and Strategy Head, Maharashtra International Education Board, Government of Maharashtra; senior members from Higher Education Department, Government of Kerala; Government of Arunachal Pradesh, etc. along with senior leaders from the independent school sector.