FICCI Arise cautions schools on revised fee payment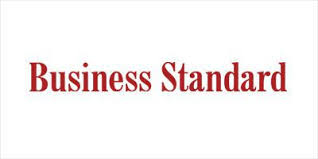 The FICCI Alliance for Re-Imagining School Education (FICCI Arise) on Wednesday advised schools to be extra sensitive towards students and parents with regard to payment of revised fees.
Referring to reports of parents alleging harassment of their children due to delays in payment of revised fees, FICCI Arise Chairman Prabhat Jain urged schools to refrain from undertaking any such actions relating to fee hikes, which could have an adverse impact on the students.
"The need of the hour is to provide them extra support and care to navigate through uncertainty, so that they can continue to focus on their education," he said in a statement.
"At this juncture, it is important for schools to provide prompt and transparent communication to parents, who are concerned and committed to finding an amicable solution without compromising on the quality of education," he added.
Jain also urged parents to help foster a conducive environment for a holistic deliberation on policy that would safeguard the future of students.
He requested parents to exercise restraint and understanding to enable a conducive environment for thorough deliberation on this topic that directly impacts the future of their children.
"Fee hikes are just a symptom of a larger issue that has gestated over the years. Administrators need to handle it carefully and with empathy," he said.
"We should also rigorously hold to account a handful of schools that indulge in unethical practices and cause damage to the reputation of the entire private education sector," he added.
"Any such misuse of autonomy must be strictly dealt with. At the same time, regulation should be minimal so that good schools can focus on delivering quality education rather than getting caught in a web of complex regulations," he explained.
–IANS