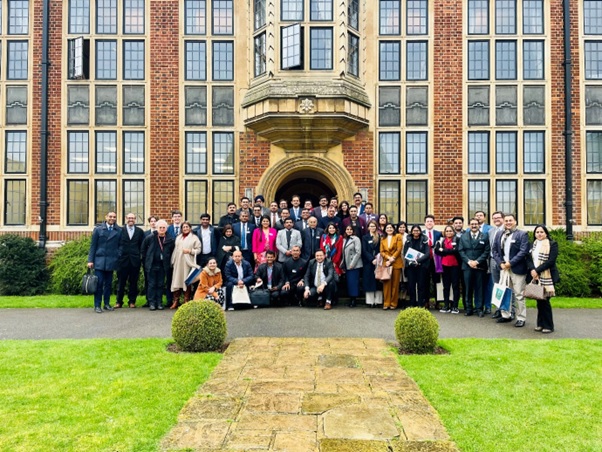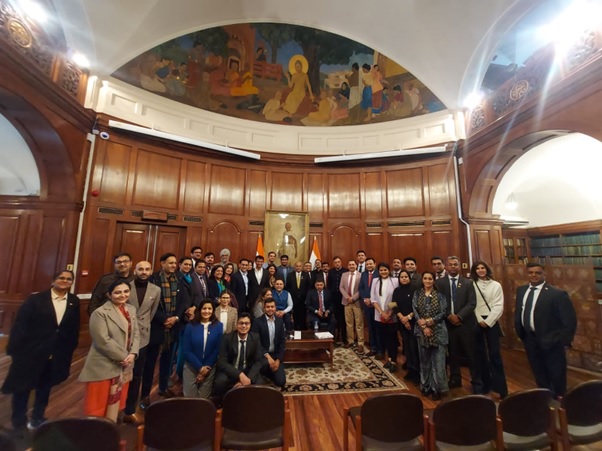 FICCI Alliance for Re-Imagining School Education (FICCI ARISE) organised a 46-member high-powered delegation comprising top educationists and policymakers from across India to visit London, UK from March 26 to April 01, 2023.
The purpose of this visit was to provide delegates with a comprehensive understanding of the UK model of education and innovation in the K-12 space and early years education. The visit enabled the delegates to gain broad exposure to the UK school education system, including developing schools, upscaling operations, successful pedagogical tools and models, and technological interventions. The delegates also attended the global education forum BETT, which provided an opportunity to connect with the global education community and explore areas for meaningful academic collaborations. Through the curated engagements in terms of B2Bs and thought leadership sessions, the delegates had a chance to understand the gaps that need improvement and would enhance the quality of education delivered in the classrooms. Through this visit, the delegates were able to gain exposure to dynamic and flexible policies, successful pedagogical tools and models, and cutting-edge technologies like data analytics, artificial intelligence, design thinking, and more, to transform Indian schools and prepare students for the 21st century needs. The visit facilitated strategic partnerships, meaningful dialogues, and engagements in different areas of education and research between India and the UK.
The five-day visit was carefully planned with a wide range of institutional visits, from early years schools both in private and public setups, such as b_Together, William Tyndale Primary School, to K-12 schools such as Whitgift School, Lycee International, and higher education institutions like King's College London. At the High Commission of India, UK an interactive and engaging session was held with Mr. Vikram K Doraiswami, High Commissioner to India, UK, on exploring ways to deepen educational links between the two vibrant democracies.
Some of the eminent dignitaries who joined this delegation include Mr. Anurag Tripathi, Secretary CBSE, and Dr. Joseph Emmanuel, Director Academics, CBSE.