Public Private Partnerships in School Education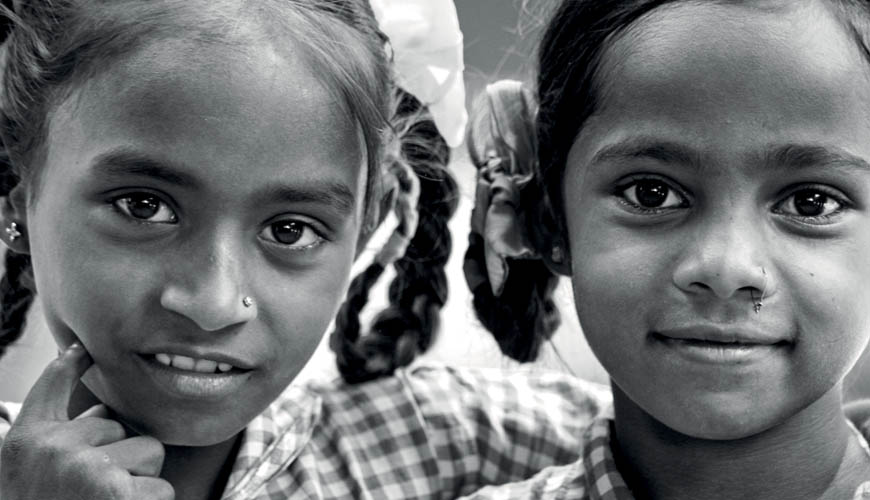 This landscape report on Public-Private Partnership (PPP) in School Education examines the opportunity for the private sector to partner with the government to improve the quality of school education service delivery in India. This report traces the evolution of PPPs in education in India and defines the need and opportunity for the whole school model of PPP implementation. It draws learning from domestic and international experience of PPPs to outline elements and characteristics of effective PPPs.
Opportunity for PPP in School Education
Well-designed PPPs can create models of innovation for the school system in India. Various governments at the central, state and local level are exploring and implementing PPPs in education.  Three primary reasons that governments are exploring these partnerships include:
Increasing access to school:
India has a high dropout rate from primary to secondary school, with the national Gross Enrolment Ratio (GER) falling from 118 in primary school  to 34 in senior secondary school. As access at the elementary level has become nearly universal, the focus in the education system is now shifting towards increasing the quality of outcomes.   PPPs can extend the reach of the government system to provide children access to schools.
Using underutilized school infrastructure:
Across India, major metropolitan areas such as Mumbai, Chennai, Pune and Ahmedabad have experienced up to 25% decline in enrolment in government schools over the past 10 years and simultaneously their education budgets have almost doubled.  These trends have resulted in a hollowing out of  government schools.  By getting private operators to manage high quality schools in these empty buildings, governments can effectively utilize existing infrastructure.
Improving the quality of education:
The government school system urgently needs improvement. Through PPPs, private operators can introduce innovative pedagogical and school management techniques to create models of excellence within the government system.  Experience in other countries shows that introducing new standards of excellence creates a higher level of discussion around education quality.
Understanding the School Management and School Adoption PPP Models
Beginning with government aided schools, the state in India has experimented with various forms of PPPs to improve access and quality in education. These include the Punjab Adarsh Model School Scheme, the Rajasthan Education Initiative, the Municipal Corporation of Greater Mumbai's PPP policy, the Gujarat PPP policy and the central government's Model School scheme. Given the current interest in PPPs in India, the report examines the whole school management and adoption models of PPP, which are the two models with the most potential to create impact. In the school management model, private operators take on the management of the school including the hiring of teachers. In contrast, in the school adoption model, private operators work with existing government teachers to improve the quality of the school. Despite the vast potential for PPPs in India, governments have not yet had success with their implementation.  There are limited numbers of private operators that have the ability to operate schools on scale.  Governments have not been willing to give full reimbursement of expenses, which has led to private operators having to raise philanthropic funds to cover the gap.
Recommendations for PPP Implementation
India can draw valuable insights from countries that have used PPPs as a policy response to address quality and access issues in school education. Countries such as the US, England, Colombia, Uganda, and Pakistan have experience with PPPs. Drawing on global best practices, this report suggests structural principles that need to be addressed in the design of a PPP. These include:
Private operators should have autonomy to introduce innovation
Government should reimburse private operators the full amount of per child costs
in a timely manner to ensure financial viability
Full transparency in selection process of operators
High accountability standards with well-defined evaluation and assessment
methods
Clarity of intervention policies and termination procedure for non-performing
operators
Finally, the report discusses the need to create a robust PPP ecosystem for operators,
government and philanthropies to share learning and innovation pathways. This
ecosystem is vital to ensure that PPPs are financially viable, operationally effective and
fulfil their promise of introducing critical quality into the Indian education system.