K-12 Education in India: Vision 2047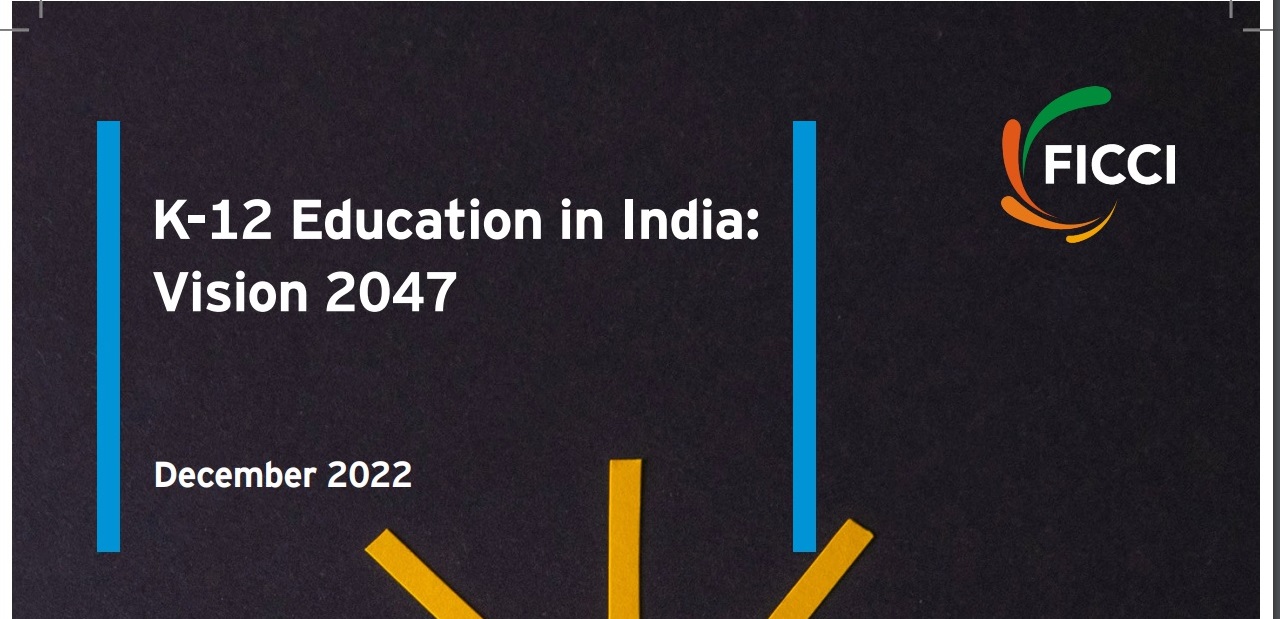 The Indian economy is currently poised to move on a faster trajectory of growth and development. While a major part of the globe is facing several challenges caused by war, internal strife and economic slow-down, India in the current scenario is marching ahead and undisputedly is the fastest growing economy.
The entire world, including many developed countries are looking to India for investment opportunities, because of its demographic advantage and its strong technological prowess in terms of highly qualified personnel and strong infrastructure in the related space. However, for strong economic growth and sustainable development, we will have to significantly improve and indeed, restructure our education systems in line with the best global practices and develop new-age competencies. Education landscape is dynamic, constantly evolving and is at the core of development imperatives that are relevant and sustainable.
Government of India has taken several initiatives to make learning affordable and accessible to all children. One of these being, The National Education Policy (NEP), 2020, that has introduced major educational reforms and, its implementation will be a game changer. It provides a revolutionary blueprint to take on the challenge of re-engineering India's schools, provides easy access to all and reorient the content and pedagogy towards experiential learning as opposed to the didactic. It recommends a multidisciplinary architecture to drive India's human capital development in the new knowledge economy.
The pillars of 'New India' will be built on the foundation of 'Digital Revolution.' The emerging knowledge economy will be driven by information, data and computing power. Developing human resources would require critical analysis, lateral thinking and inter-disciplinary applications. There is a complete unanimity that Schools will have to transition towards new-age learning mechanisms that closely mirror the future of work. In order to take full advantage of the emerging opportunities, a learning ecosystem will have to be created with innovative strategies, inter-connectedness and easy adaptability.
Historically speaking, India has had a reputation of a strong knowledge and philosophical base, being the oldest civilization of the world. The future learning ecosystem will necessarily have to incorporate, the learning from the past and blend them with futuristic requirement of society, which is increasingly becoming aspirational. Indeed, the world has so much to learn from us and we shall have to create appropriate paradigms to meet the diverse requirements of different segments. All stakeholders shall have to come together on a common platform, to initiate lifelong, experiential and interconnected learning journeys, a blueprint for new-age technology integration, promoting learning science, faculty development, developing enabling policies and investment framework for achieving the desired goals.
The FICCI and EY-Parthenon knowledge report, "K-12 Education in India: Vision 2047", while attempting to address the key challenges and opportunities for School education, has made relevant recommendations that would enable our existing systems to be transformed to meet the needs of future learners. Report presents a framework which can transform Schooling system, develop a cohesive ecosystem for the youth and take advantage of the new architecture iVIEW REPORTn the journey to be future-ready global citizens.