Improving quality through School Quality Assessment and Accreditation (SQAA) framework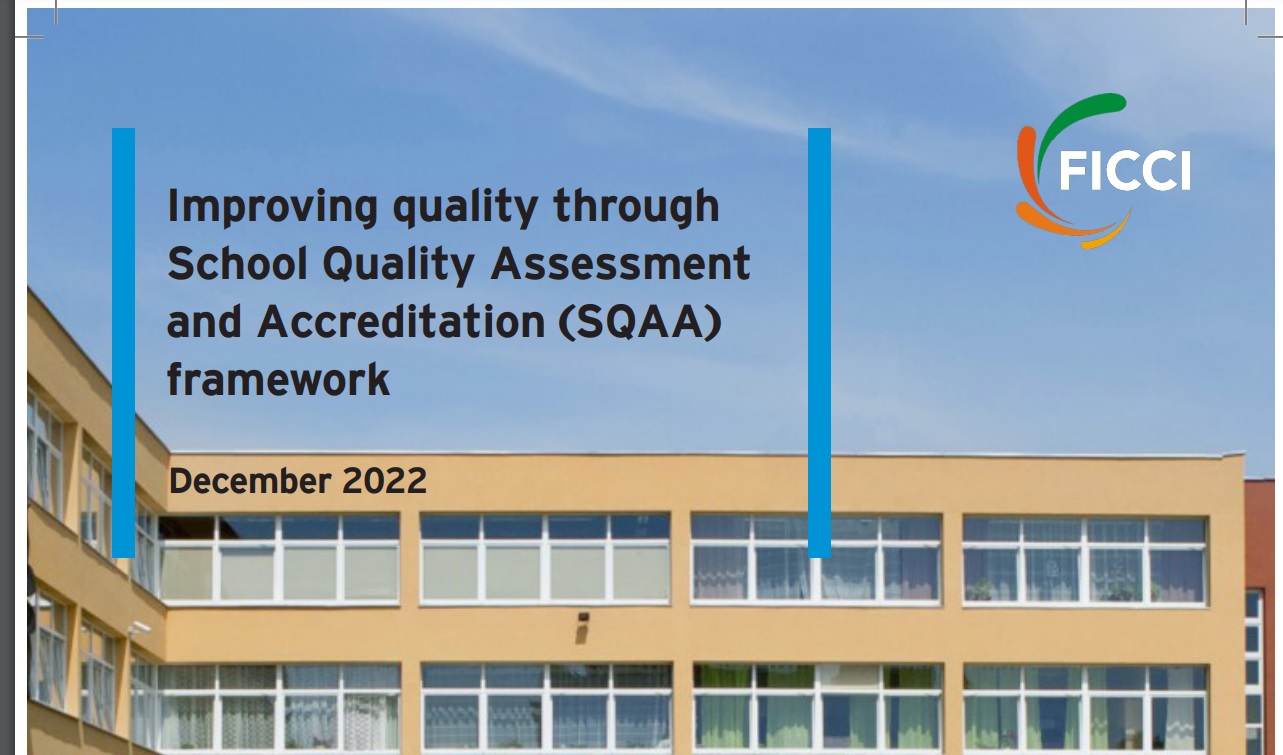 The School Quality Assessment and Accreditation (SQAA) framework aims at comprehensive school evaluation via self- monitoring of quality enhancement processes.
The SQAA framework envisions better educational outcomes through standardized instruments and processes. It tries to stimulate the establishment and running of effective systems within an institution, leading to better educational outcomes.
Using the framework, schools would be able to self-assess their current practices against the best practices prescribed in the SQAA framework, while rating themselves based on their self-assessment. Schools will grow at their own pace and make incremental progress toward quality elevation. The framework sets institutional benchmarks aligned to fulfill the stated goals of the National Education Policy 2020, ensuring a student-centric, non-discriminatory curriculum.
Schools undertaking the SQAA framework will be better informed on their strengths and weaknesses, providing them the stimulus required to dedicate resources to areas that
need improvement, at their own pace. While there exist other frameworks for school evaluation across the country, they are limited in range and geographic reach. Thus, there is a need for a universal nation-wide framework implementable across the country.
The SQAA framework has been benchmarked against leading global and Indian school quality assessment and accreditation frameworks, including the Council of International Schools (CIS), Council of British International School (COBIS), National Program on School Standards and Evaluation (NPSSE), etc. The framework is structured in 4 tiers — domains, sub-domains, standards, and rubrics. Domains are broad and exhaustive key performance areas of a school. The SQAA framework rests on seven core domains such as 'Curriculum and Pedagogy', 'Assessments' etc. with the school's performance will be evaluated on these seven key domains. Domains are further broken down into sub-domains, specifying what constitutes the domain. The SQAA framework contains 36 sub-domains classified under the seven domains. Standards and rubrics are the cornerstones of the framework, as they provide a basis on which the assessments need to be done. While standards are the benchmarking statements on which schools will self-evaluate themselves, rubrics indicate how well a school is performing on each standard. To provide a structured flow to the framework, the standards are clubbed in different domains and sub-domains, depending on the broad areas of the school's functions and operations.
The framework has been benchmarked to international standards, keeping in mind the context of the Indian education system. The framework will help in providing a structured and systematic approach to assess the quality of school processes and operations, enable schools to find areas of improvement and implement changes to improve educational outcomes for students.