Guidelines for Large-scale Learner Assessments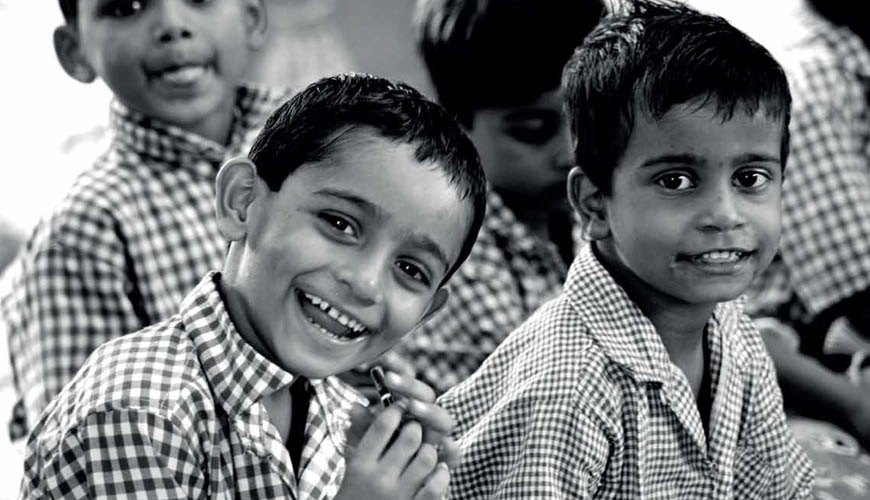 Large-scale learner assessments are a mechanism for states to gauge how well learning is happening in their districts, blocks, schools and classrooms. The 12th Five Year Plan states that there is a need to "improve learning outcomes that are measured, monitored and reported independently at all levels of school education". This document presents global and national practices to aid states to vision, design and build administration structures, conduct score analysis and use results of large-scale learner assessments. The guidelines highlight key reasons for the need for large-scale learner assessments and emphasize the importance of measuring learning outcomes in a valid, reliable and recurring manner.
A state must begin the large-scale assessment design process with a clear purpose in mind. Assessments may be designed to evaluate the system, to hold it accountable or to define strategies for student improvement. This purpose needs to be determined clearly by a steering committee that includes key stakeholders such as the Department of Education (DoE), the State Council for Educational Research and Training (SCERT) and the District Institutes of Education and Training (DIET).
Internationally, large-scale assessments have seen significant success as levers to manage policy evaluation and accountability, resource planning, goal setting and allocation of funds. In India, states have the opportunity to utilize large-scale assessments specifically for this purpose, while focusing on the classroom-based Continuous and Comprehensive Evaluation (CCE) structure for improvement in individual student learning.
Assessment design and administration are crucial to ensuring the validity and reliability of data. The state must decide the class-level, frequency and population of the assessment to guide the creation of the assessment framework. This document then describes the exact content and cognitive domaThe administration of a large-scale assessment is a complex task and involves the participation of many stakeholders. The state may choose to engage external administrators and scorers, or have teachers conduct tests in class independently. In either case, the administrator requires significant training and a standardized manual to ensure the assessment is conducted in a singular manner across the state. Further, as a learner assessment is accompanied by a background questionnaire, to ascertain contextual factors that may determine student performance, the principal and other staff members also need adequate guidance ahead of time.
The data captured from a large-scale assessment can be cumulated in various ways – at the student, teacher, class, school, cluster and block or district level. Trends in the performance of sub-groups such as girl students and schools in rural surroundings and the like, can also be ascertained. The guidelines discuss some common recommendations to
ensure that the data is scored and collated reliably. Additionally, some of the most common reporting and result dissemination formats, such as press releases, summary reports, conferences, are also described.
The life cycle of the large-scale assessment process, from design of the instrument to dissemination of results, must be accounted for in the full cost structure and a breakdown of the various cost heads is discussed. The final budget can represent between 0.3% to 2% of a state's education budget. Finally, the guidelines describe the three key uses of assessment results, i.e. policy recommendations, teaching interventions and public awareness programmes. Each can have a significant impact in improving learning outcomes over time.
Overall, these guidelines recommend that implementing a large scale-assessment is a journey states must embark upon. As a nation, we hope to build a culture of evidence, ensuring that every child is learning. This has been reinforced by the Ministry of Human Resource Development (MHRD) and Sarva Shiksha Abhiyan (SSA), as they have emphasised measures to track learning-outcomes in state planning. This culture will be built on a foundation of a strong, national survey – such as the National Achievement Survey (NAS) conducted by the National Council of Educational Research and Training (NCERT) – one that is administered frequently with a nimble distribution and management strategy. This survey can share results with state and district authorities in a timely and relevant manner and benchmark the performance of states to encourage peer-learning and collaboration.
This foundation of a national survey must be supported by state-level census assessments, that are conducted every one or two years. This will lead to transformational change – rather than incremental change – as these assessments are linked directly to state curricula and context and provide data that can be shared with every district, block, school
and community, whilst also influencing state policy and planning. This will be an arduous, intensive task, but it is imperative that states take the first steps to design and administer purpose-led instruments, analyse and report the data and build the capacity of their officers to learn and continuously improve.ins being tested and forms the basis of test item design, development and field pilots.