Anil Swarup advocates for transparency in Indian school education system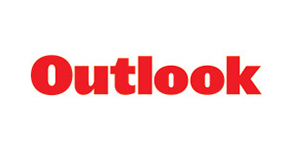 New Delhi [India], August 29: Anil Swarup, Secretary, School Education & Literacy, Ministry of Human Resource Development urged schools to be transparent in their undertakings at a workshop conducted by the FICCI Alliance for Re-Imagining School Education – FICCI Arise.
The workshop was organized in New Delhi to deliberate on the aspects of The Model Self-Financed Independent Schools Code and build consensus with various State Governments and Independent Schools.
It impressed upon the need to have an independent code for recognition and regulation of schools established as self-financed independent institutions. The Model Code resonates with the Ministry's vision of increasing supply and creating more competition thus bringing affordable education to the entire country.
"It is important to dispel apprehensions regarding Indian school education system prevalent in the society today. The education sector in India has mafias which are important to be isolated as they bring a bad name to the school education system and the good work being done by most schools in general. I strongly believe that neither the public sector nor the private sector can take the education system forward alone. It is time that we partner and jointly work towards resolving issues. I also strongly recommend schools to be transparent in their functioning to fizzle out the negative perceptions in public," said Swarup.
Sanjay Aggarwal, Additional Chief Secretary, School Education, Govt. of Uttar Pradesh, said, "Uttar Pradesh formulated the fee regulation act in the first week of June wherein we took inputs from the FICCI Arise Model Self- Financed Independent Schools Code and I would like to thank the team for helping us devise a politically acceptable, socially desirable, technically feasible, financially viable and administratively doable proposal of fee regulation act for the state."
Shobha Mishra Ghosh, Assistant Secretary General, FICCI, who thanked the dignitaries present at the workshop, said, "It is imperative that the Self-Financed Independent Schools are encouraged to operate based on principles of self-regulation through good governance and optimal disclosures. The Model Self-Financed Independent Schools Code has aspects such as compulsory Parent Teacher Association for schools, permission for establishment of a new school or upgradation and regulated fee hike to ensure transparency between schools & parents and create an environment of trust. The model code lays down aspects that can help various State Governments in encouraging participation of private players along with addressing the concerns of the stakeholders."
The workshop was also attended by Bidol Tayeng, Secretary, Education, Govt of Arunachal Pradesh, Maninder Kaur Dwivedi, Adviser, NITI Aayog, Rajesh Kumar Chaturvedi, Chairman, CBSE and key officials from Governments of Assam, Kerala, Jammu and Kashmir, Gujarat, Chhattisgarh, Nagaland etc.
On the sidelines of the workshop, FICCI ARISE also presented their views on Formation of National Regulator and creating Third Party Framework, Right to Education Act, proposals for jointly working with CBSE and prospects for Public Private Partnership through their initiative, project 'Hum Saarthi' that offers a framework for one to one adoption of government schools by well-performing independent schools to enhance the existing infrastructure and improve learning outcomes.
This was followed by a break-out session that allowed exhaustive deliberations on the salient features of the code including aspects on transparency, fee regulation, penal provisions, recognition, eligible entities and limitation on providing for 'cost of capital'. The feedback shared by the participants during the session was captured and presented to Anil Swarup.
"I congratulate FICCI ARISE for having taken this initiative of providing an opportunity to all stakeholders to come together and jointly find solutions. It is indeed remarkable to witness such serious intervention on such a unique format to make the discussions purposeful and action oriented." concluded, Anil Swarup.