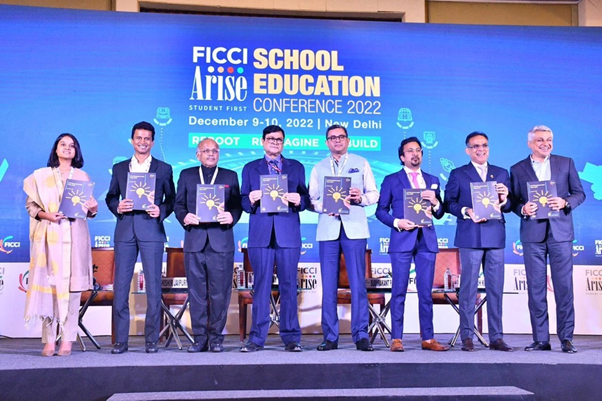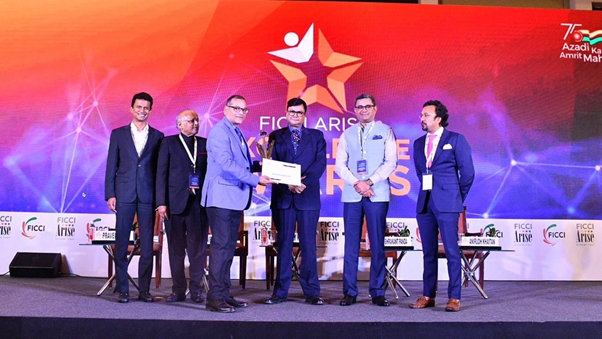 FICCI Arise annual flagship conference for school education on the theme 'Reboot-Re-imagine- Rebuild'. The Conference aimed to bring forth actionable recommendations whereby the K-12 sector can work along with the government to make a definitive difference and complement our nation's priorities to facilitate a mindset needed to drive future-oriented teaching and learning.
It was a high-powered event where Mr. Sanjay Kumar, Secretary, School Education, and Literacy, Ministry of Education, Government of India delivered the Inaugural Address at the Conference. We were also joined by Dr. Vinod R. Rao, Secretary, Education, Government of Gujarat, Mr. Anurag Tripathi, Secretary, CBSE, Dr. Pawan Sudhir, Professor Art Education, Head, DEAA, NCERT and Prof. Haneet Gandhi, Dean Admissions, University of Delhi were some of the eminent speakers of the panel discussions. It also witnessed the participation of state and central government officials, regulators, prominent educators, think tanks, consulting firms, and institutions from across India.
The conference also witnessed Keynote addresses from three World-Class Keynote Speakers: Sir John Jones, Author, Motivational Speaker, and Education Commentator, Valerie Hannon, Author, Researcher, and Co-Founder of Innovation Unit (UK and ANZ), and Dr Alexander Laszlo, Co-Founder and Global Collaborator of Global Education Futures (GEF).
The Conference was a thriving event that also featured the First Edition FICCI Arise Excellence Awards, School Tours in eminent schools in Delhi- NCR, and focused Master Classes.