FICCI Alliance for Re-Imagining School Education (ARISE) is a collegium of stakeholders who represent different facets of School Education. Members include owners/promoters from eminent, high quality and reputed independent schools from across the country, foundations, civil society representatives, think tanks and technical experts. Fundamental vision of FICCI ARISE is to become a catalyst in Government and private efforts for raising the quality of learning outcomes across schools and to ensure that no child is left behind.
The primary focus of the alliance is policy advocacy & outreach, alignment with the state, defining norms for transparency standards and self-governance, advocating 21st century readiness and facilitating capacity building
The success of initiatives at FICCI ARISE manifests itself through ways of the increasing number of progressive schools that are coming forward to take the membership. The committee activities are gaining momentum as well as awareness in the sector.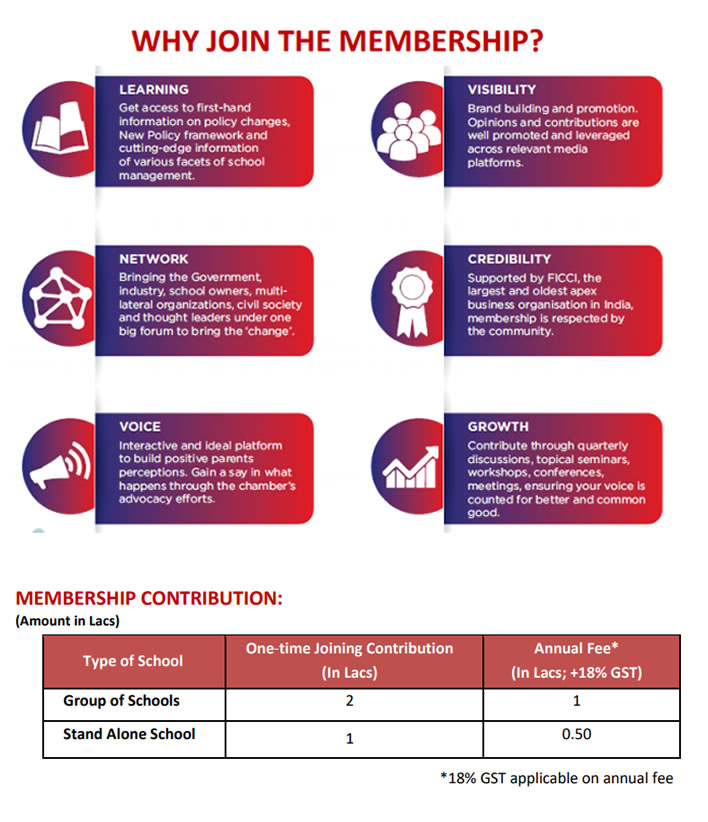 ARISE is proud to have prominent schools like, Mayo College (Ajmer), Step By Step School (Noida), Pathways Schools (NCR), Oakridge International Schools (Andhra Pradesh, Telangana, etc.), The Heritage Schools (Delhi – NCR), Jaipuria Schools (Uttar Pradesh), Ryan International Schools (pan India), Vibgyor High Schools (pan India) and many more, on-board as its members. Delegations to countries like USA, UK, Australia, Russia, etc. are planned on a bi-annual basis, to give members an overview of education approaches followed in these countries, along with witnessing the latest trends in the EdTech space.
LET'S LEAD. LET'S INSPIRE CHANGE TOGETHER!
REACH OUT TO US AND LEARN MORE ABOUT FICCI ARISE